Over the years when I would tell the story of how my mother ended up in a Jewish orphanage, people were fascinated.
The phrase,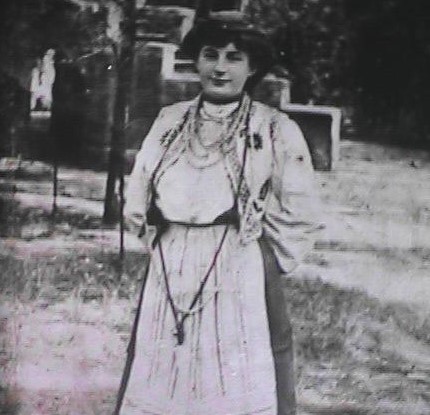 "children's orphanages" were not words that ever came up in my life and circles. When most of us think of orphanages, we think of Charles Dickens and Oliver Twist. His story gruesomely illustrates the cruelty of life for children, women, and the poor in Victorian London. He tells of the horrors of life in an unscrupulous orphanage owner like Mr. Bumble, or the likes of Bill Sykes.
Fortunately, my mother's story and the orphanage she ended up in were nothing like the what the children went through in Dickens books.
Quite the contrary. The facility, Vista Del Mar in Los Angeles, was a Jewish orphanage for children without parents and some who did have parents, but they couldn't take care of their children for a variety of reasons. It was loving and as homelike as they could make it.
In my mother's case, along with her two sisters, "Grandma" was a single woman back in 1920, with no marketable skills, language barriers and she was ill as well. As "grandpa" abandoned her and his children, there was no money coming in and any funds she may have gotten from the government were not enough to support her and her children.
It's a story worth telling, but for many, many years my time and talents were elsewhere. Yet, for whatever reason when I did share bits and pieces, it was not uncommon for people to encourage me to tell her story.
I thanked those that found her story compelling, but was never driven to take the suggestion seriously. It was not my genre, whatever that was. My mother's story is sweet, but there was little tension. I also was not interested in writing a memoir.
So, why now and why historical fiction? Genealogy.  I had access to documents about my grandmother, I nor anyone else in the family knew about.  Stuff like divorce documents and suing for support. It answered the questions about the absentee grandpa. If one of us asked about him, all we got was a shrug and a change of subject.
The more I delved into her history, the more I learned about her harrowing journey from Warsaw, Poland, through France and eventually the United States, the more I wanted to know. What would it take for me to leave everyone and everything I'd ever know and flee to a distant land?
Her twists and turns, relationships and the multiple challenges she faced by that decision enlarged what I thought I knew about this very difficult woman I came to know as her granddaughter.
Hence my turn of the century new historical fiction book that covers two continents, four countries, two states and three generations became Regina of Warsaw.