Regina, my mother's mother, was not very nice. I have no warm, fuzzy memories of her. In fact, she was just downright mean.  Regina was 5' 2" with dark brown hair and deep blue eyes. She was the second eldest daughter, one of eight siblings.
She would say bad things to me about my father and accuse him of forcing my mother to work.  My mother's two sisters married well, as they say. My Mom married for love and while my father wasn't wealthy, he was the most loving father anyone could have. My brother and I had unconditional love from both parents.
So, why was I bothering to research my grandmother at all? It was not about her, but about my mother. It was the decisions Regina Anuszewicz made that affected my mother's life, shaping her as she matured and how she parented my brother and I.
My mother was raised in an orphanage.
My question is, why? What happened between the years Regina left Poland in 1911 and came to the United States.  I learned that "grandpa" deserted my grandmother and his four children. He never supported her or the children. Grandma became, Ill needed surgery and was destitute.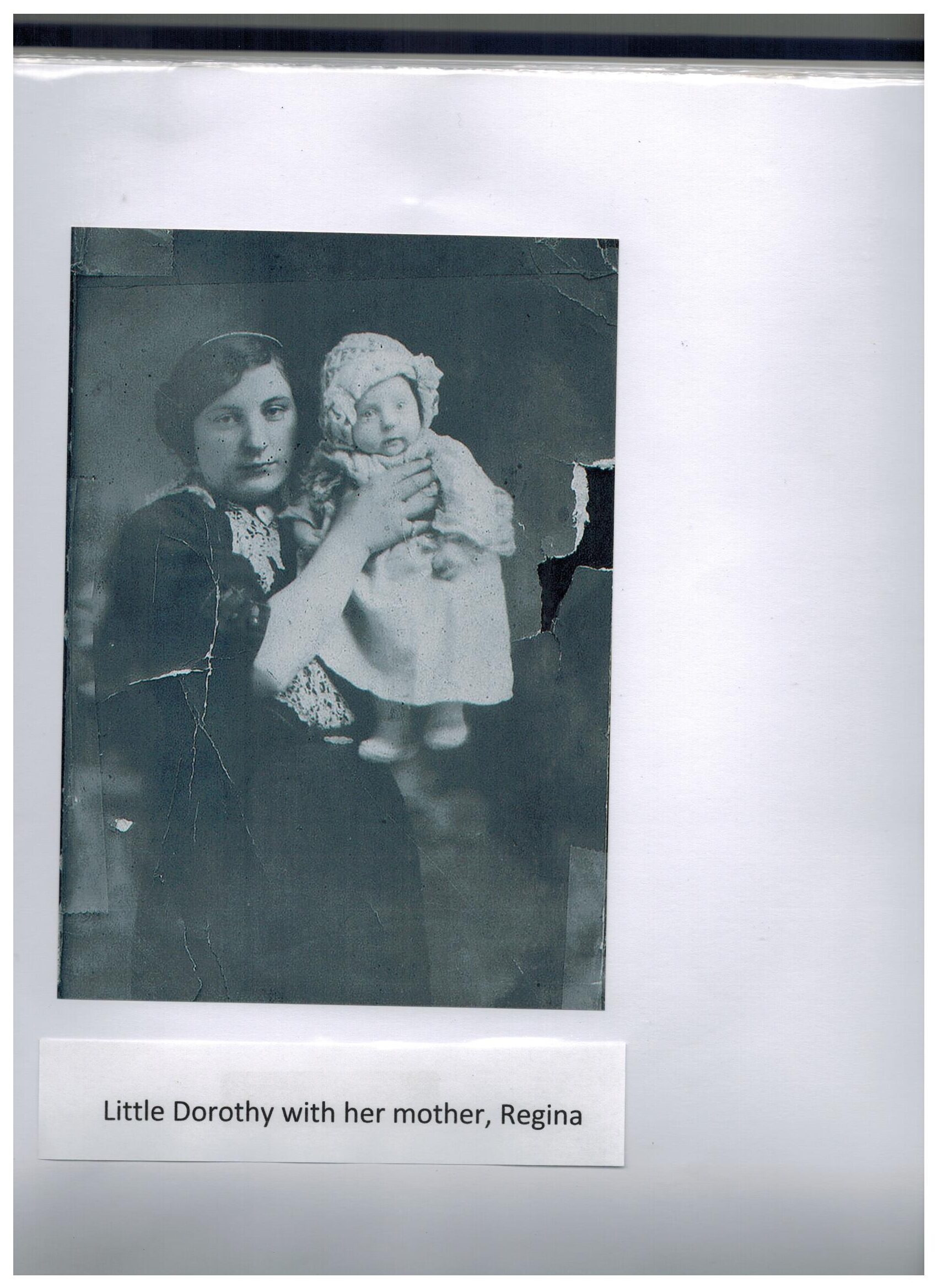 What drew me to  her story was in part is the story of my mother and the decisions Regina made that effected my mother's life.
With help from friends and newfound relatives, I learned many things about my grandmother that no one the family knew, or if they did, they didn't share it with the grandchildren.
Her story ARC goes like this:
Regina was born in Warsaw in 1890. Somewhere along the way she had a baby boy and in 1911 with this little bundle leaves Poland and begged her relatives to follow her as the anti-Semitism and pogroms (riots) were escalating from Russia and across the Russian Empire that in included Poland.
Regina said it was not good for the Jews and they needed to get out while they could. A couple of her siblings went to France, one brother came to the US and the others died in Bergen Belsen and in the Warsaw Ghetto.
Grandma didn't stay in New York, where her ship, the SS California, docked and moved with her baby boy and hubby to Chicago, where she had three daughters, Dorothy, Josephine and Rose.
After grandpa left,  Regina decided if she was going to be poor, she didn't need to freeze so she moved to Los Angeles.
There she was, alone, no skills and she fell ill and needed surgery. She couldn't take care of her children, so they were sent to live in a Jewish Orphanage, Vista Del Mar.
I know, at first you are going to assume this was a terrible fate. But you are wrong.
Vista Del Mar turned out to be a very loving and supportive orphanage and it took wonderful care of these children with art, music, trips to the beach, the movies and the best medical care available. Many still had parents who couldn't take care of their children, but they were encouraged to come on weekends and take their kids out for a day.
My mother, Dorothy, praised Vista to me all her life. She was grateful to have been raised in the "home" as she called it.
Learning the historic details about my family fills in a lot of information I never knew. I was never one to get deep into genealogy, but I've had some help and now that I have been able to reach out to distant cousins in Poland and in France.  We have discovered each other. This research also has made me reflect on Regina in ways I never did. Her bravery allowed my family to exist. Leaving everything and everyone you know, with language barriers takes a lot of guts. She saw the problem developing and escaped.  I have to allow that the disappointments and the many challenges she endured as a single woman, with no skills, broken English and ill did not make it easy, but she wanted to take care of her children and if they needed to be at Vista for their well being, then so be it.
Thanks grandma.